LA MILLOU AMBASSADORS
We like working with great people, so we invited a group of Polish artists to work with us. Thus, La Millou was joined by: Anna Mucha, Magdalena Różczka and Katarzyna Zielińska. Alongside working with Polish actresses we also made sure that everything we undertake was done here, in Poland. From the initial design, to the last seam. Everything we have ever used in our products - the materials and fabrics, the threads and other accessories - have been thoroughly tested, attested and certified. The way we handle our production process means that you can rest assured that regardless of what you do with our products and however much fun you have while using them - you will always feel your baby is well protected and cared for, from the very first days of its life.
Marcin Tyszka
What strongly connects us with Marcin is our friendship, love of art and design. We share a passion for looking at the world and being inspired by its beauty. Thanks to Marcin we have got to know the richness of the world of plants and we have discovered in it the endless potential of creation.
Our story started with… a gift. It was a large format photograph of a beautiful and colourful bouquet of flowers. Only a few days later we showed Marcin a blanket adorned with that photograph. From this moment it became clear that we wanted to work together on a collection inspired by plants.
Marcin Tyszka is a world-famous photographer, fashion, art and interior design lover. However, for many years his plants have been his greatest passion. He collects exotic species of flowers, palms and lithographs of orchids. He feels best surrounded by nature and greenery which stimulates his creativity. and passion for creation.
A richness in colours and an almost dreamlike line was the inspiration behind the creation of La Millou by Marcin Tyszka collection.
"Lithographs were the foundation for the patterns. After scanning the artwork I started playing with the form and experimenting. The motives that arose from this connects two worlds - a colourful fairytale, slightly abstract world that appeals to children and deep prints from western fashion shows. It is also a combination of my professional world relating to fashion and my private one which is full of nature and plants," Marcin Tyszka explains. "My mother often laughs that it's my obsession", he adds.
In addition to typical regular La Millou products such as blankets and beddings, there are also kimonos for mothers and daughters in this collection. The La Millou by Marcin Tyszka collection will expand over time with new products.
New collection have rich and intense colours but Marcin's designs will also include pastels and more delicate patterns.
Along with quality, we also understand your need for practicality and time saving and that's why all La Millou products are machine washable. Thanks to the carefully selected fabrics, products dry very quickly and maintain their quality and colour!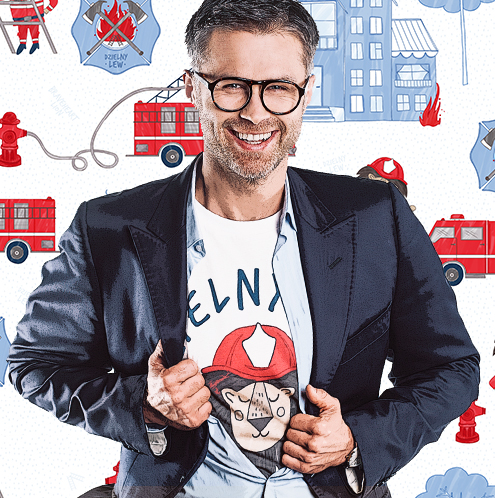 Maciej Zakościelny
Dear Lions! The long awaited, heroic and fearless Brave Lion will be ready to make your house his home in a few days! Maciej Zakościelny - the creator of the collection has designed it with his son in mind - and also with every little boy out there who has ever dreamed of becoming a Fireman:) The grand premiere of the collection will happen on the 10th of July. It will feature blankets, pillows and an assortment of stroller accessories...but that's not all!! Maciek is full of ideas for new products that we are very eager to create, while forwarding a big chunk of our earnings towards a valiant cause - stay tuned for more details! We would like to welcome our new Ambassador, Maciek, to the team and thank him for all the positive energy he's brought to La Millou!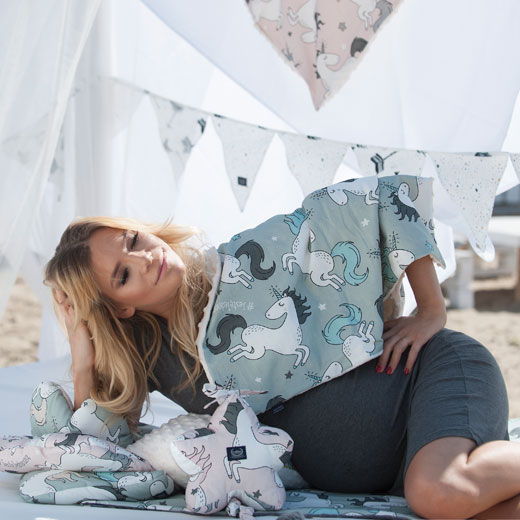 Maja Bohosiewicz
Who's the rainbow master? - that's the exact question Maja Bohosiewicz asked herself just before she created a pastel world of colorful unicorns! It's a rainbow extravaganza, where joy intertwines with imagination, while you host - Maja, with her bright smile and optimistically crazy attitude will gladly show you around this rainbow master's land. Take a look for yourself.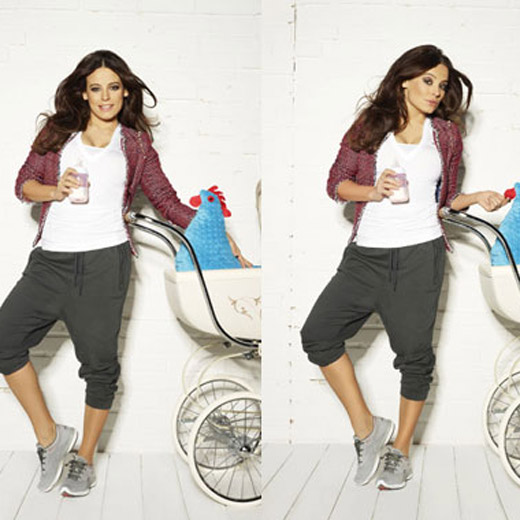 Anna Mucha
We've been working with Ania since 2012 - she's an actress, but most importantly - a mom of two cute toddlers. Ania has been kind enough to design two collections for us: The Royal Skulls and Ptasie Radio, La Millou by Anna Mucha lines. Both went on to become bestsellers.
A HEN THAT LAYS HAPPY EGGS!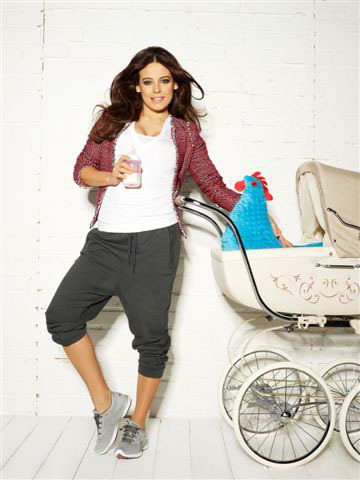 Want to listen to a story? Well, here it is: the story of how Grandma Dana's Hen came about and became something of a staple for La Millou. We love it dearly and associate nothing but good thoughts with it. So saying that it's just another product story would be an understatement. A big one at that. Here goes! Some time ago Grandma Dana, the boss' mother in law, designed, stitched together and gave her two sons and husband a hen-pillow... And it was a blast! Just a few days later the hen made it to our showroom, because the boss wanted to show her partner the lovely and thoughtful gift. The hen spent some time in the company, because nobody wanted to give it back.
Same goes for the clients: everybody who visited us at the time wanted to buy the hen-pillow, but it wasn't even a product we offered at the time. Buy hey, that's how history is made: it was obviously the right hen at the right time and place, so we decided that the client is always right (because that's true!) and decided to start producing it to answer the growing demand. The hen came out beautiful, ergonomic and multifunctional. It's designed to last, so it starts off as a pillow for future moms, then transforms into a feeding pillow, a comfortable chair for the baby, later it serves as a mascot for hugging and cuddling and finally it might even end up as a great laptop rest for your lap.
The first version of Grandma Dana's Hen had its eyes and crest made of felt and was a little bit different from what you get today. However, after only one year it was already made entirely of cotton and had a lovely, soft belly. And in that very form in 2013 it won, much to our surprise (and joy!), the "Mam Dziecko" magazine's Product of the Year Award, making it a product recognized worldwide. Today we ship it to the US, Israel, South Korea, Taiwan and even Australia, which of course makes us very happy. After all, it was created because a certain grandma loved her children...and today it brings happiness to kids all over the world.
THE FIRST MINKY BLANKET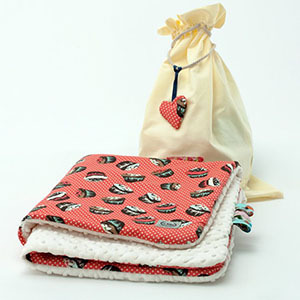 Did you know that the first ever minky blanked created in Poland was produced in La Millou? Well, now you do. Cross our hearts! It was June 2011 and we could feel the heat. And not because of the temperature outside. It was then that after 6 months of diligent and thorough research into finding the perfect fabric, choosing the right extras, drinking too much coffee, brainstorming and testing out ideas - IT came to life - the minky blanket. From the very beginning we were looking for something that would combine the fluffiness of a real coverlet and the softness of minky.
And that's exactly what we created, a cross-breed between a blanket and a coverlet in its own right. It works in a crib, a bed, a stroller and a carriage equally well. It will help your baby sleep, keep it warm and protected against the wind and low temperatures. This blanket has literally one main characteristic: it has no flaws! Easy to keep clean and super durable, making it practically indestructible. It's yet another reason for us to be proud, a true La Millou classic, Its Royal Softness - the Minky Blanket.