Dzielny Lew by Maciej Zakościelny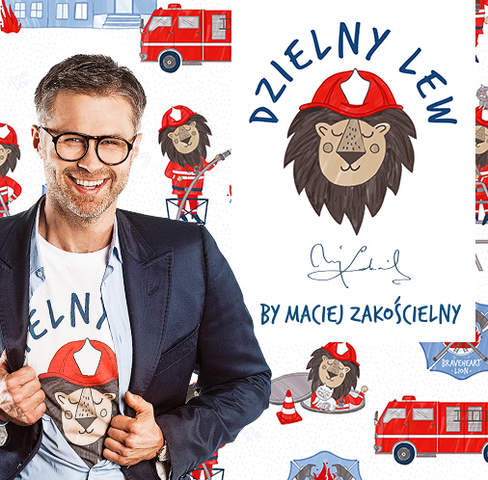 Dear Lions! The long awaited, heroic and fearless Brave Lion will be ready to make your house his home in a few days! Maciej Zakościelny - the creator of the collection has designed it with his son in mind - and also with every little boy out there who has ever dreamed of becoming a Fireman:) The grand premiere of the collection will happen on the 10th of July. It will feature blankets, pillows and an assortment of stroller accessories...but that's not all!! Maciek is full of ideas for new products that we are very eager to create, while forwarding a big chunk of our earnings towards a valiant cause - stay tuned for more details!
We would like to welcome our new Ambassador, Maciek, to the team and thank him for all the positive energy he's brought to La Millou!