MOTHER & BABY FAIR IN WARSAW!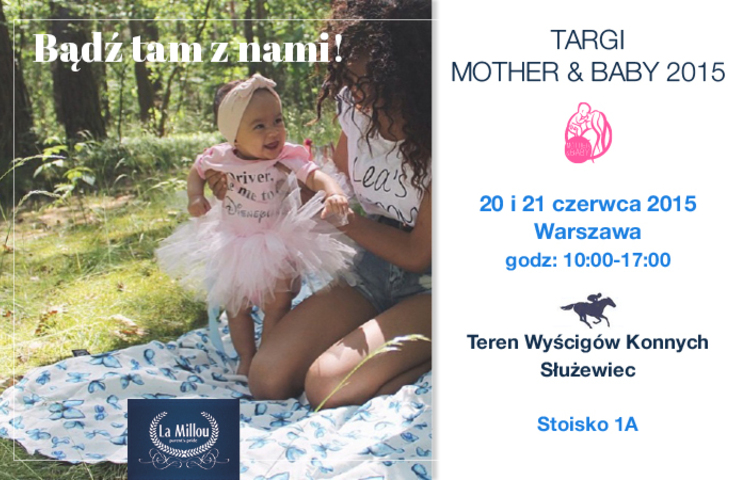 Dears, this coming weekend on 20-21 of June at 10.00 till 17.00 you will find us at Mother & Baby Warsaw Fair at Wyscigi horse racing. Welcome to our stand 1A for some miracles! Our whole team has prepared a lot of attractions for you... :)
During the fair you will be able to see designs of bloggers we have invited to our project: Bloggers design for La Millou.
buuba.pl; wikilistka.pl; Sweet Milieu; Bakusiowo; Petit Backstage; Mommy draws; Vivi & Oli - Baby Fashion blog; pannamiijejzabawki.pl. 
There will also be our Jury: Magdalena Rozczka, Anna Mucha  and Katarzyna Zielinska <3

See you on Saturday !!!